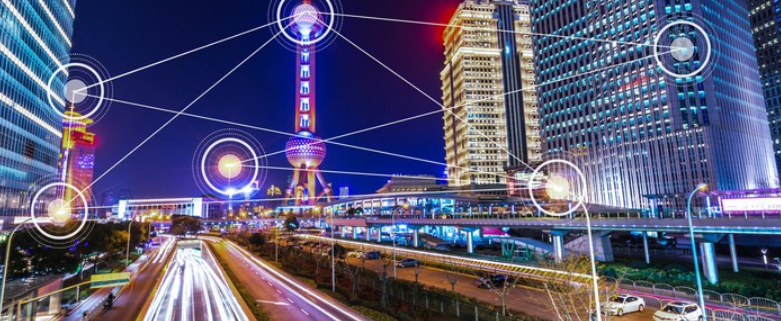 Tencent(WeChat) and Alibaba workers stay home working
Tencent, which is also based in Shenzhen, said its staff in mainland China were working from home on Monday, and will continue to do so for at least the next two weeks. The company's office in Hong Kong, where there are at least 38 confirmed cases, is tentatively set to reopen next week.
"The health and safety of our employees is of the utmost importance to us," a company spokesperson said. "Accordingly, Tencent will continue to monitor the situation closely and will revise these arrangements as necessary."
And e-commerce giant Alibaba has asked employees to work from home for another week, according to a person familiar with the matter.
Over half of surveyed foreign firms in Shanghai resume production
More than half of foreign companies in Shanghai surveyed fully resumed production as the Chinese government ramped up efforts to fight the novel coronavirus and help enterprises resume normal operations, an industry association said.
The Shanghai Association of Foreign Investment found, based on a survey over 54 foreign enterprises in Shanghai, that over 30 percent of the surveyed enterprises partially resumed production while more than 10 percent had not reopened yet.
On Tuesday, Chinese health authorities confirmed 97 new deaths and 2,015 new cases infected by the novel coronavirus, officially named as COVID-19 by the World Health Organization, bringing the death toll to 1,113 and the total confirmed cases to 44,653 on the Chinese mainland.
To stem the spread of the virus, many Chinese cities including Shanghai, home to nearly 50,000 foreign companies, resumed operations with caution by extending the Lunar New Year holiday and postponing the resumption of work until Feb. 10.
According to the survey, telecommuting has been widely implemented by foreign businesses to resume operations while reducing close person-to-person contact.
A total of 13 surveyed foreign enterprises including Denmark-based toy marker LEGO and German auto manufacturer BMW resumed production but had their employees work remotely, said Huang Feng, head of the SAFI.
Foreign companies partially resuming operations also applied more flexible work arrangements with frontline workers heading for their workplaces and other staff working remotely, according to the survey.
https://alphapay.ca/wp-content/uploads/2020/02/screenshot-www.alphapay.com-2020.02.png
514
781
admin
https://www.alphapay.com/wp-content/uploads/2020/02/alphapay_logo.png
admin
2020-02-12 11:58:08
2021-02-10 18:15:23
Working from Home: How China's Companies Are Trying To Get Back to Business