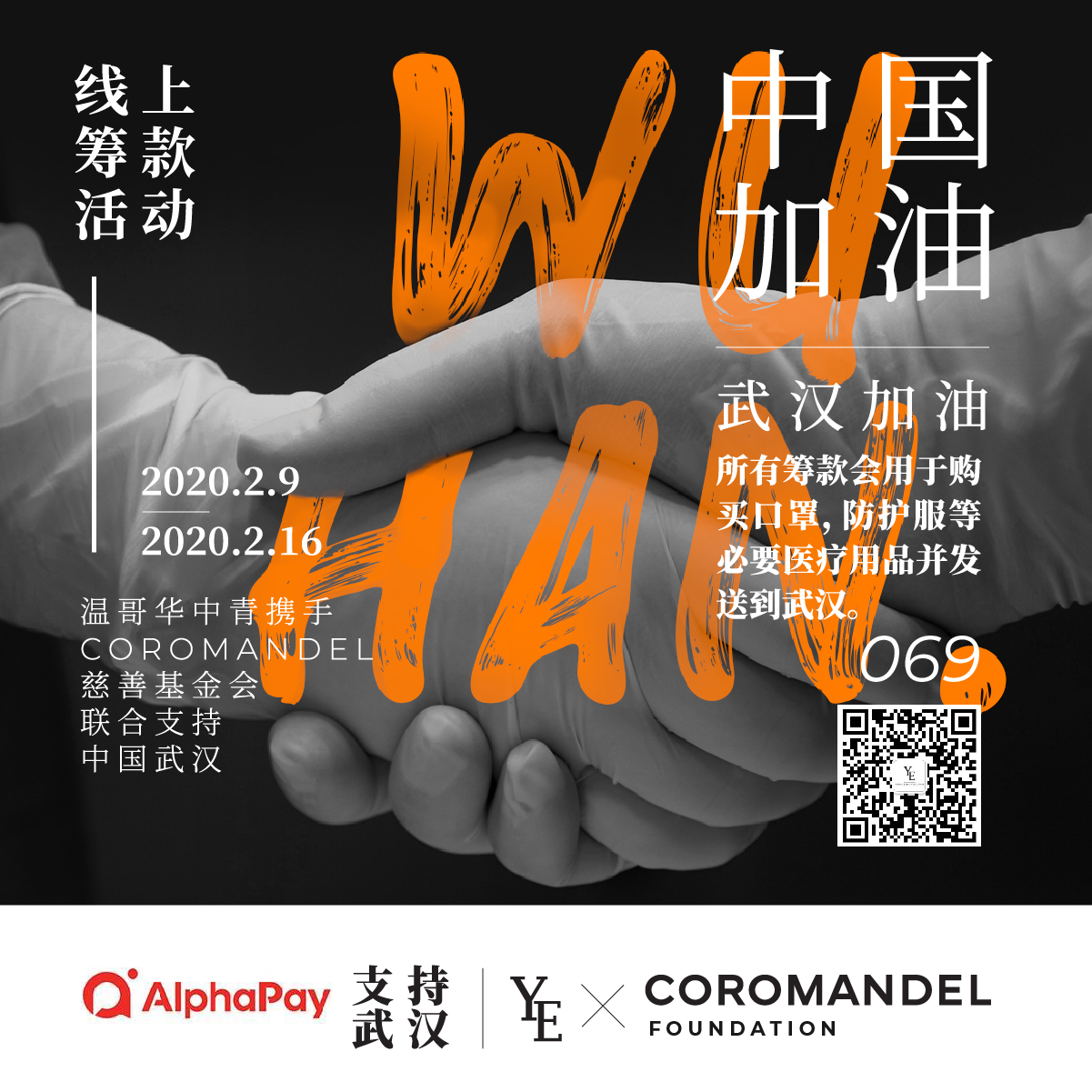 Vancouver, Canada – (Feb 20, 2020)–AlphaPay donated to Wuhan throughVancouver Young Elite Association to purchase medical materials.
The virus makes many unfortunate people suffer from the menace of illness and confront the fear of death. To hearten the people of Wuhan and make a contribution to the fight against the virus, many Chinese Canadian companies showed our strongest support. Constant warm actions and kind words from the people in Canadian society showed us to believe that there are no dilemmas that can not be broken through by a large and cohesive country with a population of 1.4 billion.
A total of over $40,000 through this event, and this money will be used to purchase medical materials from overseas and will be scheduled by air to the hospitals in Hubei province.
Our Partners:
Alibaba created a $144 million fund to buy medical supplies for Wuhan and Hubei province, the epicenter of the virus outbreak, and it's offering AI computing power to research organizations searching for a vaccine or treatments.
Tencent, another Chinese giant, founded a $42.7 million fund for medical supplies for Wuhan.
ABOUT AlphaPay
AlphaPay is a major influencer in the borderless payment technology space in Canada. As a forward-thinking FinTech company, AlphaPay has developed and distributed payment technology services to bridge the gap between North American businesses and 1.1 billion users of Alipay, WeChat Pay, and UnionPay through borderless payment technology. For more information: www.alphapay.com
ABOUT Alipay
Launched in 2004, Alipay currently has over 450 million active users. Alipay has evolved from a digital wallet to a lifestyle enabler. Users can hail a taxi, book a hotel, make appointments with doctors, buy movie tickets, pay utility bills or purchase wealth management products directly from within the app. In addition to online payments, Alipay is expanding to in-store offline payments both inside and outside of China. Over 2,000,000 brick-and-mortar merchants now accept Alipay across China. As of October 2016, Alipay is supported in 70 overseas markets, with in-store payments covering more than 100,000 retail stores, and tax reimbursement via Alipay is supported in 24 countries and regions. Alipay works with over 40 overseas financial institutions and payment solution providers to enable cross-border payments for Chinese travelling overseas and overseas customers who purchase products from Chinese e-commerce sites. Alipay supports the settlement of 18 currencies. For more information: https://intl.alipay.com/
Contact:
AlphaPay PR
media@alphapay.com
Instagram: @alphapay_official
Facebook: @AlphaPayoffcial
https://alphapay.ca/wp-content/uploads/2020/02/WeChat-Image_20200224122131.png
1201
1201
admin
https://www.alphapay.com/wp-content/uploads/2020/02/alphapay_logo.png
admin
2020-02-24 11:09:26
2021-02-10 18:15:17
AlphaPay Donates to Wuhan Through Vancouver Young Elite Association